COME
EXPLORE
Come explore the heart of the Barataria Basin, where the dark bayou waters hide silent alligators alongside the secrets of notorious pirate Jean Lafitte. Remnants of the past are still present in this historic fishing village and the trails and waterways traversing the area.
Only a short distance from the big city of New Orleans, Jean Lafitte and its bayou culture feels like a world apart. Spend the day here, touring the mysterious swamps, eating some of Louisiana's best seafood and learning about the people and their unique way of life.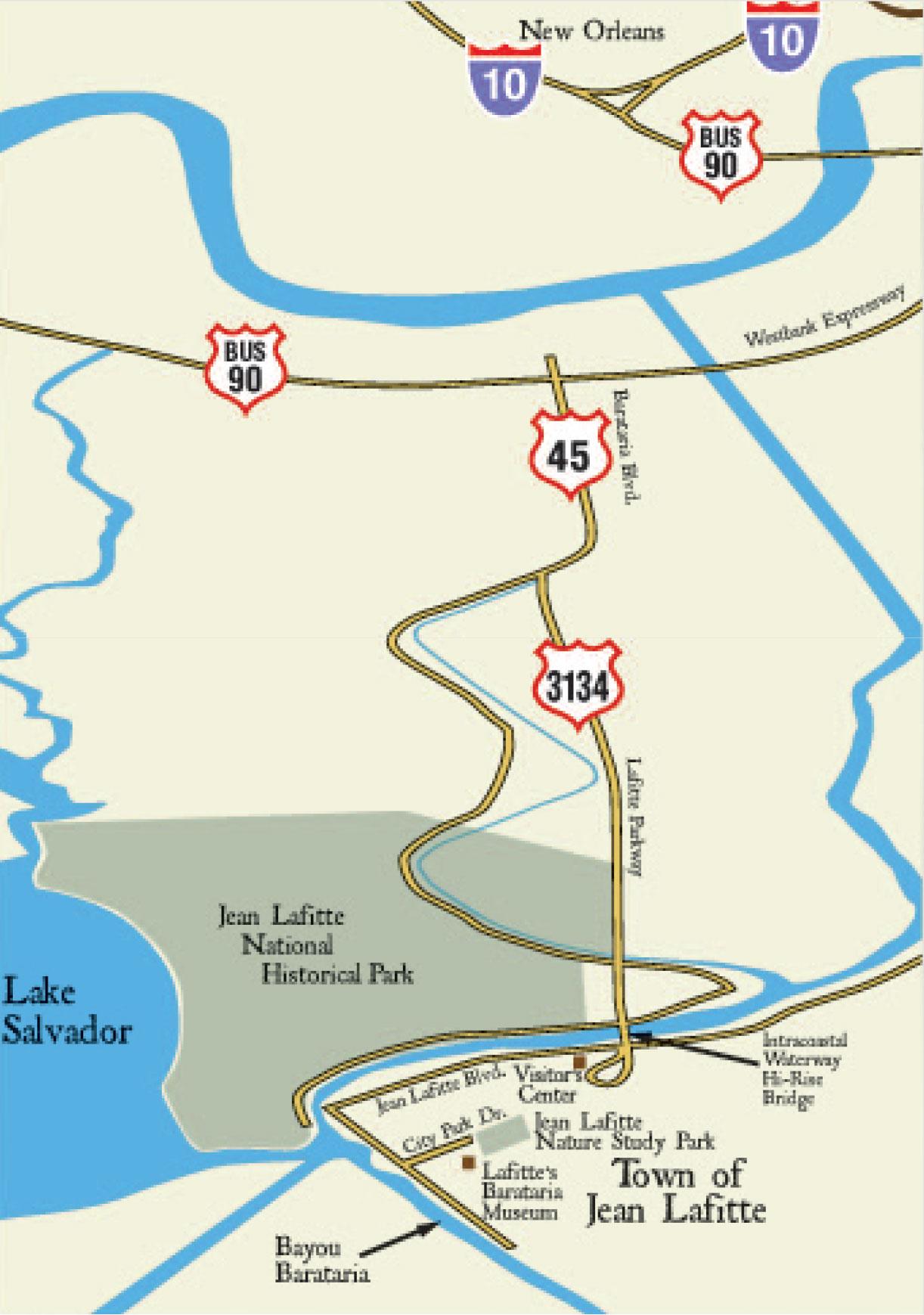 GETTING
HERE
ONLY 30 MINUTES FROM NEW ORLEANS:Take 1-10 to US-90 across the Crescent City Bridge. Stay straight and go onto the Westbank Expy. and travel 4.5 miles.Take the Barataria Blvd.Exit (48). Continue to the second light and turn left on Barataria Blvd.Travel 3.5 miles to Leo Kerner /Lafitte Parkway (Hwy 3134) and turn left.Continue for 8 miles and turn left on LA 45/ Jean Lafitte Blvd.
gomesa videoGulf States deserve a fair share of oil and gas revenues that are generated for the federal government off of our shores. Reach out to...
Lafitte Barataria
MUSEUM
The 6,000-square-foot, Barataria Museum tells the 200-year-old story of the Town of Jean Lafitte, a historic fishing village 20 miles southwest of New Orleans.
05/15/2021 - 9:00 am - 1:00 pm
Local Cuisine, Fresh Seafood, Produce & Arts and Crafts!
Location: Jules Nunez Seafood Pavilion
920 Jean Lafitte Blvd, Jean Lafitte, LA 70067
FREE ADMISSION!